Welcome to YULA Athletics!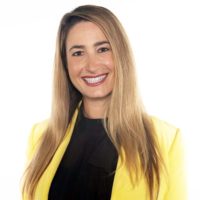 Panther Pride has always been a hallmark of YULA High School. With 25 teams, 36 coaches, and the participation of more than 80% of our student body, our athletics program plays a major role in instilling the values of teamwork, leadership, healthy living, and commitment in our students.
Through competitive athletics, our students are able to actualize their potential and live out their learned Torah values and midot on the court, field, and pool. As a school, we are committed to enhancing our athletics program, adding new teams, being (even more) competitive in our leagues, increasing student participation, and encouraging our fans to show up and support our student-athletes. With all that is learned through their chosen sport, our student-athletes proudly represent our school's three pillars – Primacy and Relevancy of Torah, Uncompromising General Studies, and Character Development – on and off the field.
Alexandra Novak
Director of Athletics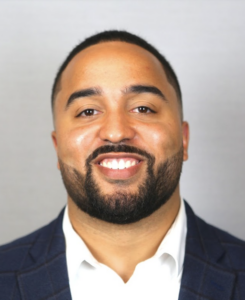 HJ Adams
Varsity Tennis Coach - Girls and Boys
HJ is a former college tennis player at Morehead State University where he graduated with a Bachelor's degree in Sport Management. His love for sports led him to pursue a career in the professional sports industry where he has nearly a decade of experience across the NFL, NHL, MLB and MiLB. His favorite tennis players of all-time include Serena and Venus Williams and Rafael Nadal.
Born and raised in Louisville, KY, he is also a passionate fan of collegiate athletics, especially college basketball. He is committed to investing in and creating more visibility for women in sports.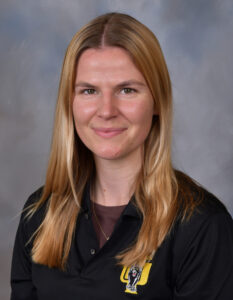 Natalie Livermore
Varsity Volleyball - Girls and Boys
Natalie Livermore is a passionate kinesiologist, coach, and teacher with over eight years experience guiding athletes of all ages to achieve their goals on and off the court. She holds a Bachelor of Science in Exercise Science and has a  comprehensive understanding of anatomy, biomechanics, sports performance, and injury prevention/rehabilitation. When Natalie isn't busy coaching and teaching she enjoys hiking, backpacking, and traveling to new places.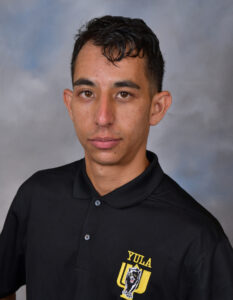 Luis Cendejaz Mendez
Varsity/JV Flag Football - Girls
Football enthusiast and student of the game, Luis epitomizes the phrase "seize every opportunity." He was introduced to Football at age seven and never looked back. He's no stranger to being the  "smallest guy on the field." Being the youngest of three boys, Luis had to constantly earn his spot. His hunger for success allowed him to lead a youth flag football team to a championship during his first year as a head coach. He also lead a middle school team to an undefeated season and division championship despite limited resources, which ultimately landed him an assistant coaching job for Sylmar High School. In his short tenure there, two players under his leadership were recruited to the University of Arizona. Lastly, Luis has over seven years of experience coaching athletes K-12 to develop their football skills in all areas of the game and, of course, to have fun! When Luis isn't coaching or playing football, he enjoys hiking, content creating, and traveling to new spots.
Amani Tatum
Varsity Basketball - Girls
"Amani Tatum originally from Queens, New York. She earned my BA from Manhattan College and just shy from obtaining her Masters. As a former women's basketball player at Manhattan College she is passionate about the game and has been mentoring as well as coaching since college. She has coached at programs such Fastbreak Sports, BSNY, Monsignor Scalan, Holy Cross High School in New York just to name a few.
She recently moved to California last year and has been enjoying everything it has to offer. This is her 2nd year at YULA Girls High School, but 1st year as a Head Coach. She is eager and looking forward to a great season!"
Alexys Long
Varsity Basketball Assistant - Girls
Alexys Long is originally from Maryland, in a suburb of Washington, D.C. She played basketball at Norfolk State University, where she earned a B.S. in Biology. While pursuing an M.S. degree in Marine and Environmental Science, her love of basketball and teaching drover her to seek an opportunity to coach at the University of the Virgin Islands in St. Thomas. After graduating and moving to Los Angeles, Alexys is thrilled to start her high school coaching career at YULA.
Kevin Rose
JV Basketball - Girls
Coach Rose played college basketball at Indiana University Purdue University Indianapolis (IUPUI). Where he walked on to a Division I program following his freshman year. After college he started Coaching high school basketball at Crispus Attucks where he helped the program win the Class 3A State Championship the first state title for the Tigers since 1959 with Oscar Roberson. In 2020 he moved to California to work at Mamba Academy for basketball training. After that he went independent and partnered with Handlelife where he has worked with multiple NBA All Stars, elite college players and youth athletes. Coach Rose is great at building confidence, creating a competitive learning environment, team building, and challenging players to help them reach their full potential.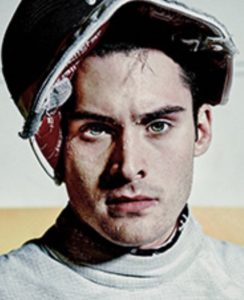 Forrest MacDougall
Fencing Coach - Girls and Boys
Forrest MacDougall has been involved in the sport of fencing for over 2 decades, having started when he was only 8 years old. He is a professionally accredited coach, holding the title "Prévôt de Fleuret", certified by the United States Fencing Coaches Association, and Acadamie Internationale d'Armes. Forrest's students frequently medal locally, regionally, nationally, and internationally. Having shown successful results with his own students, Forrest was appointed as the designated National Coach for the USA Cadet/Junior teams at various World Cups. He has served as the National Coach for the Cadet/Junior Pan American Championships twice (2018 Costa Rica & 2020 El Salvador), where he led the American foil squads to a total of 18 medals, 9 of which were gold. As a competitor, Forrest was one of the top fencers in the country. He medaled many times at North American Cups & National Championships. He also competed at Senior World Cups & Grand Prix events while representing Team USA. Coach MacDougall is also a highly rated referee in the United States. He has refereed finals at various levels of national & international events representing Team USA.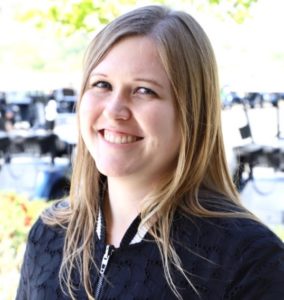 Emily Ricketson
Varsity Track & Field - Girls
Running track in high school left a huge impact on my life - from graduating from The University of Texas with honors to my current position in YULA's administration, running competitively not only taught me the importance of physical health, but it also improved my confidence, sense of self-worth, work ethic, and gave me the grit and determination to see things through. I can't wait to share my love of these sports with the student-athletes that come my way at YULA.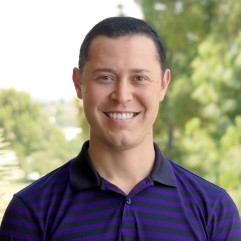 Chris "CJ" Jones, PGA
Varsity Golf - Boys
I grew up in a very competitive household where I always wanted to be the best at every sport I tried. Golf was no exception. After playing high school golf, where I started out with an average score of 100 then went down to near par by the end, I decided to turn this into a career. I attended the University of Nevada, Las Vegas where I received my Bachelor of Science degree in Hospitality Management while completing a concentration in the PGA Professional Golf Management Program. Shortly after my final internship, I was recognized with my Class-A PGA membership. I then started my career at a high-end Private Club right down Pico Blvd. called Hillcrest Country Club as one of their PGA Golf Professionals. Over the past five years at Hillcrest, I've cultivated a passion for golf instruction and player development. I've now taught members and guests between the ages of 3 and 93, from beginner to scratch golfer. I'm very excited to bring these skills to YULA golf. My goal is not only to grow the game but grow experiences and lasting memories these kids will take with them on whatever journey they choose past high school. I plan to bring my passion for golf instruction to educate, train and develop YULA's golfers to show them what they're capable of on and off the course.
Alex Maldonado
Varsity Soccer - Girls
Marco Bailey
Varsity Flag Football - Boys
I am a former Crenshaw High Alumni where I helped lead our team to the 2010 Inner City Championship. I played my first 2 years of college football at West Los Angeles Community College where I was a standout player leading the state in all categories for receivers (2012). From there I transferred to Central Methodist University where I finished my athletic career. After college I began coaching as an assistant for Alexander Hamilton High School where I coached the Wide Receivers, in which we had two of the leading receivers in the state that year (2016-2018). I've played the game of football since the age of 12, and I have been coaching for the past 7 years. I am excited to be joining the Panther Family and look forward to the great memories ahead!
Carlos '"LO" Lopez
Varsity Cross Country - Boys and Girls
Coach Carlos '"LO" Lopez has over 10+ plus years of experience in the world of running (Cross Country, Track & Field distance running, road races etc.) He started running in High school in his senior year, He fell in love with running since then. After graduating from High School he ran for his Junior College East Los Angeles College for two years and earned his Associates Degree in Psychology before transferring to California State University Northridge to run one season for the school's Cross Country team. After graduating from CSUN with his BA in Psychology, He worked as a Pacer for Nike's Nike+ Run Club Program Los Angeles Division, Helping runners improve dramatically regardless of their running experience as well as running for different Track Clubs through the years. Carlos has ran a fast variety of distances in Cross Country, Track and Road races ranging from road miles, 5000m, 6000m, 8000m,1000m and Half Marathons. He believes in ensuring that his student athletes excel both on the field and off the field, he himself was an exceptional student athlete earning student athlete academic awards in high school and in college. His philosophy that he tries to instill in his student athletes is if they work hard, focus, stay consistent and believe in their own potential, they can achieve their goals be it running wise, academic or anything else in life!
Motti Meisels
Varsity Basketball - Boys
Coach Meisels began his coaching career in 1992. Coach Motti credits his success to the many incredible players he feels so lucky to have coached. He has won numerous league titles at VTHS as well as NCJHS/De Toledo and several coach of the year awards. His teams are known for their determination, tremendous work ethic, early morning practices, and unselfishness. His teams are also known for their chesed programs and his WWW (winning with warmth) charity event serves L.A.'s homeless community with over 500 warm items donated annually. In one of YULA's best seasons of all time, Coach Motti served as an assistant to legendary YULA Coach Ed Gelb during the 2001/2 campaign. His vision for YULA is to build a solid program where the players unite with achdus, embrace each other with an all in attitude, comport themselves with derech Eretz on/off the court, and showcase a team the community is proud of and can't wait to see. Coach and his wife, Dalya, reside in Los Angeles and have 3 boys, Eitan '15, Noam '19, and Ben '23, all proud YULA alumni.

Gil Dalva
Varsity Basketball Assistant - Boys
Gil Dalva was born and raised in Los Angeles to Israeli parents. His father played professional soccer in Israel and his grandfather was a pro boxer in Turkey. Gil played high school basketball for current Yula Varsity head coach Motti Meisels back in 1996-1997, where he flourished as a tremendous scorer. While in his first year in college, Gil began coaching basketball in youth and club teams. Shortly thereafter, Gil moved on to coaching high school teams at the JV and Varsity levels. Gil is an absolute basketball fanatic who believes that athletics lays the groundwork for tremendous personal growth. As an advocate for student athletes, Gil preaches sportsmanship, teamwork, fundamentals, and positive thinking. Gil currently lives in Encino with his wife and three kids and enjoys watching basketball (of course), bike riding, and training his nine-year-old daughter as she pursues her passion for basketball.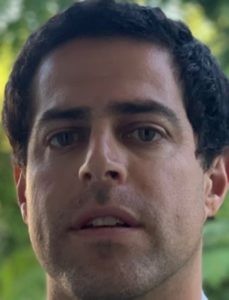 Michael Pollack
JV Basketball - Boys
Michael Pollack is one the few alumni (if not only?) on our staff who graduated from the YULA class of 2003. He's coming on close to 10 years of coaching experience within our program. Mike played collegiate basketball at Yeshiva University where he studied Finance and Accounting and when moved back from NY, Coach David Winik immediately brought him on to the program. He coaches the JV Boys Basketball and has been a Varsity Assistant under Coach Dave Winik, Coach Eli Hami and now Coach Vince Oliver. He played under Coach Ed Gelb and Coach Winik and was part of the last Liberty League basketball championship in 2003. Mike's passion for being part of the program helps connect the past YULA basketball family into the present.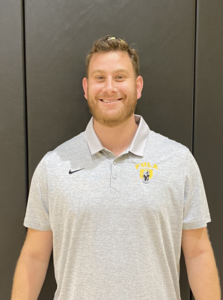 Daniel Lapson
JV Basketball Assistant
Daniel was born and raised in Skokie, Illinois and graduated from Ida Crown Jewish Academy in 2009. He played basketball all four years and was part of Ida Crown's only Saracheck championship in the school's history. He loves the game of basketball and hopes to instill the love of the game in all of his players. Daniel is looking forward to getting his coaching career started with Coach Mike!
Ariel Sokol
Frosh/Soph Basketball - Boys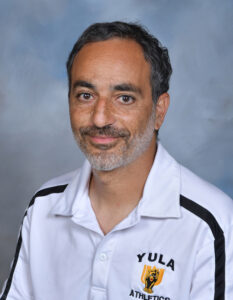 Rafael Meghnagi
Varsity Soccer - Boys
Rafael Meghnagi started playing soccer at six years old and fortunately my body has let me continue on playing until today. I began coaching at age 16, volunteering to coach AYSO youth teams. I then founded an adult soccer club in Los Angeles in 2007 called Dogtown Athletic. I oversee all three teams within that club, managing over 60 players year round. I started the YULA Boy's soccer program in 2008 and we've just completed our 14th season.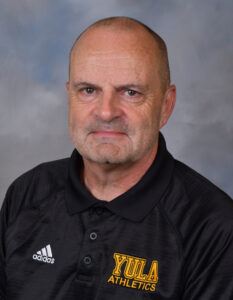 Paul G. Walmsley
Varsity Soccer Assistant - Boys
United Soccer Coaches Premier Diploma • United States Soccer Federation A License • English Football Association Prelim • Scottish Football Association Team Manager Course • AYSO Advanced Coach • AYSO Advanced Referee • NCAA Head Men's Soccer Coach -Whittier College • NAIA Head Men's Soccer Coach - Cal State Maritime Academy • AYSO United B2005 & B2007 Head Coach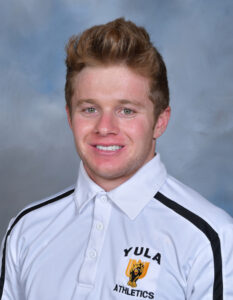 Joey Rosenblum
Varsity Baseball - Boys
Joey Rosenblum is excited to continue building a winning culture at YULA High School. Growing up in nearby Santa Monica, Joey played youth baseball for Santa Monica P.O.N.Y. and Little League (Senior, Big League divisions), attending baseball camps at Los Angeles Urban Youth Academy (RBI), IMG Academy (Bradenton, FL), UCLA and Pepperdine. He played for the Santa Monica American Legion (Post 123) A team at Jackie Robinson Stadium in 2013. He attended Santa Monica High School, earning Baseball All-Academic Team (2010, 2011, 2012, 2013), Coach's Award (2011, 2012, 2013), and SAMOHI Baseball Scholarship (2013).
While taking classes at UCSB to pursue his Psychology degree and Sport Management Certificate, Rosenblum played his summer baseball in the Premier Collegiate (Wood Bat) Baseball League for the Santa Barbara Grizzlies (2015) and Coastal Cubs (2016). Joey was ecstatic to win the PCBL Championship in July, 2016. As a senior, Joey earned the UCSB Sport Management Award, for academic excellence and evidence of future promise. Joey is grateful to play on the same team as his dad annually in the MSBL Father/Son World Series. Playing on MLB fields in Arizona, the Rosenblums were World Series Champs (2019) and World Series Runner-Ups (2020) as part of the SoCal Quakes.
Jason Schoen
Varsity Baseball Assistant - Boys