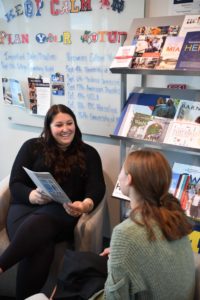 College Guidance
Attending college is one of life's greatest privileges and we encourage our students to keep an open mind as they explore their college options. Our goal is to create a culture that focuses not on a school's ranking, but rather upon how each institution meets the individual needs of our graduates. Our College Guidance Counselors work with our students as early as sophomore year to gear their classes and academic interests towards optimal collegiate success.
Meet with students weekly to check on goals and the college application process
Assist with the college application process (i.e. applications, essays, recommendation letters, interview skills, etc.)
Facilitate campus visits for colleges and other post High School Institutions
Hold weekly guidance periods in the Spring of junior year and Fall of senior year
Additional resources and helpful information can be found on our College Guidance Resources page.